If you are thinking when did part 2 come out… well it will come out… but in the last post one of my fav bloggers suruchi *hugs and kisses her* ;) asked me to talk about a particular incident so I am writing about it now. This incident happened after the incidents which I wanted to reveal earlier, so now part 3…. Now put your finger on your lips (sexily ;)) and read :).
Life experience #43 : Getting thrown into a river(or was it a stream… anybody know the difference? ;)) …40ft deep and feeling awesome :D
To start with I have to tell you, I was always a kid who was his parents fav and they protected me more than how angry birds protected their eggs :P… it was always school and home, college and home. I dint mingle with frenz much and always used to be home more than outside. And I don't blame them, my mom loves me a lot and she dint want anything to happen to me, so she always insisted to come back home early.
In all these I lost out on many moments. When my frenz used to call me to someplace suddenly, I was always skeptical. Should I go? Shouldn't i? What would mom think, I was such a momma's boy! :P, anyways coming back to the issue, I never hung out much with frenz, I wanted to but just dint wanna upset my mom too.
But coming to Bangalore, WOW, as I have said I have done a ton of things, and one among them is being thrown into that river.
Arpit and suruchi get angry and say: 'Ab story shuru kare gab hi, ya sirf back story bolta rahega?, we know u were kind of a wuss :P and u became bolder after coming to bang, start with the near death experience all ready!!'
Ok suruchi ok :P he he. I can imagine her smile and it looks beautiful, (I donno about arpit, coz I don't imagine him like that ;). Still his smile is cute too, I've heard a couple of girls say , don't ask who arpit :P, it's a secret).
So back to the story, Chavan is a magician, I donno how is does it. One moment he is suffering with a 104 degree typhoid fever, next moment he is saying: 'Pack your bags we are going to Goa' :P… he is so eccentric and lively and I love that fact about him, this time though it was the trip to a nearby place called Dubare forest :) (its famous for elephants)
(Actual Dubare Images :))
Being in kodagu all my life, I still hadn't visited a lot of places. So for Dussera he said he is going out with his frenz and asked me to come along. I was being lazy again, but he insisted and next thing I know I am in madikeri (my hometown :D) sleeping in the room chavan and his friend rented. Let me now introduce the 3 very interesting frenz of chavan(and mine too :D)
Chandan (this guy is the definition of cool)
Amit Vikram (He the funnest person I have known, when drunk :P)
Mr silent good hearted person (Actually I forgot his name :P, sorry yaar :P)
So all these guys including me and chavan were in madikeri. Chandan is a guy with multiple pluses. He is good with cracking jokes, can hold onto to his liquor like a rock, and knows to make awesome cocktails too. So that day in the room we all sat down and he started preparing cocktails for everyone. I looked at him in awe as he concocted a potion with… hold your horses… Mango 'Slice'(yes the juice). Nimbooz :P, Teachers brandy, lil lime and Salt on the edges of the glass ;)
I donno what it's called, but all the guys who drank it, loved it. What started as just one glass turned to 2, 3, almost 4. (They stopped because the salt ran out :P). I was seeing them enjoy and I really wanted to steal a glass and taste it, just dint, couldn't,( maybe I will cross that barrier one day too :)). But as I saw them enjoy, the same feeling came as the last time. Happy, content, and free (without being drunk ;)) and I loved it.
Amit is THE guy when it comes to laugh. At one time I asked him 'dude how do you laugh?' He started and that was the end of it … ha ha ha my god, it was so funny … Its like a combination of Ravan+The joker of batman and its LOUD :d.. We laughed and laughed and Chavan was like, 'Oh stop you're gonna make me throw up :P'. Honestly at that moment I saw and felt what I had been missing all these years. Hanging around frenz is fun, drunk frenz is even more fun :P. I have never had so much fun as I had here IN MY LIFE and it was just getting started.
Night grew, we went out outside where everyone was enjoying the festival of dusshera by dancing in front of the temple idols. These guys danced like crazy, I wanted to join in but had the camera in my hand, so I went my back to the room and till I dumped and came back, I saw everyone was exhausted. Still it dint dampen our spirit to roam around in the night.
Actually the thing is, in Madikeri the night is awesome on Dusshera, because the whole city is lighted up and devotees build huge creations of god and demons to tell the story through mock models, which are huge, usually taking up almost 3 to 4 tractors. There are 10 temples who make these models and prizes are distributed for best 3, people finish up celebrating dussera in Mysore and leave to Madikeri for the night, it's so popular.
We too wanted to see what each temple had done, but Amit vikram was so exhausted and dizzy from the dancing, that we saw him puking at the side of the road … and it was funny. The way he was swaying from side to side, the way he almost got his butt beaten by a cop, while he was sitting on the road, and even after puking multiple times was full of energy to roam the whole city :P.
It was FUN, just being there, it was so fun. Chavan looked at his condition and said 'Lets go back we are in no position to roam the city with this heavy head feeling, and we'd probably get our asses whooped with Mr crazy Amit here acting as Kistu Mukherjee every 2 mins'. So we saw the intelligence in his decision and went back and crashed on our beds.
To be continued…
(I know you all are boo hoo, where is the real story you cunning fox :P… but the post has grown long, I'll post the rest soon, till then I hope you had fun reading it. I will post soon promise, see I promised and came back right? ;), so I will be back soon :))
Till then. Take care. I love you all. Happy Diwali BTW :)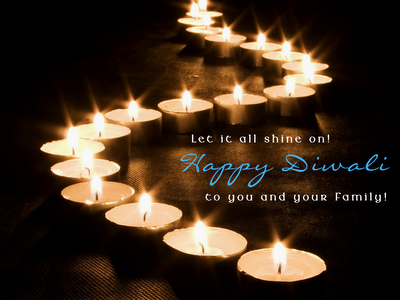 Love to each and every one of my reader, I love you all, hope you guys have a grand diwali, be safe and have tons of fun ok :). Love you